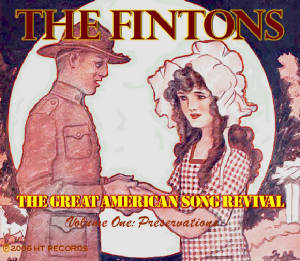 THE GREAT AMERICAN SONG REVIVAL
1. Makin' Whoopee 2. Songbird 3. Memories Are Made of This 4. Where or When 5. Music! Music! Music! 6. While Im Alive 7. There Goes That Song Again 8. Blue Skies 9. Vaya Con Dios 10. K-K-K-Katy 11. Que Sera, Sera 12. Don't Fence Me In 13. Side By Side 14. The Red Red Robin
THE GREAT AMERICAN SONG REVIVAL, VOLUME ONE: PRESERVATIONS is available. Most of these songs have been number one hits in the past and needed reinterpretation to appeal to a modern audience, THE FINTONS have taken great pleasure in making these great classics available once again.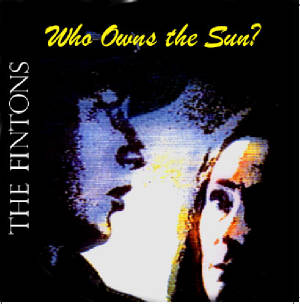 LISTEN TO THE 'WHO OWNS THE SUN' SAMPLER
WHO OWNS THE SUN
1. Back Street 2. So Many Times 3. Run, Robin, Run 4. Do I? 5. High-Heeled Shoes 6. Deep Down Inside 7. Forgive Yourself 8. Friends Come and Go 9. Who Owns the Sun? 10. Ain't No Cure 11. Moon on the Mountain 12. Good All Over
The songs on this album were written across many decades. The songs do not suffer from being dated or topical in the moment only. It is not just an album with just one good song and a lot of songs that you want to skip. WHO OWNS THE SUN is an entire album filled with classical masterpieces that will last for hundreds of years!