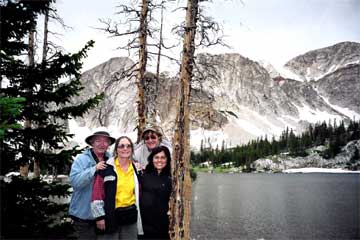 Mirror Lake at the Snowy Peaks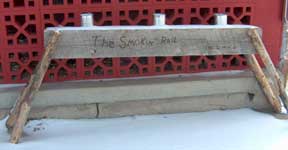 The Smokin' Rail outside Room 13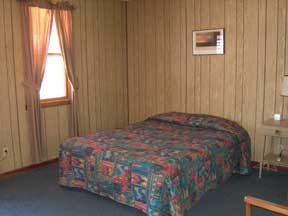 Queen Beds in Kitchenettes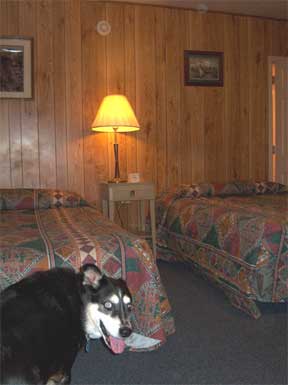 Room 13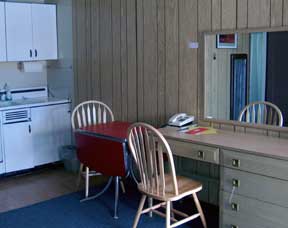 The Kitchenettes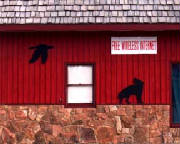 Office from Main Street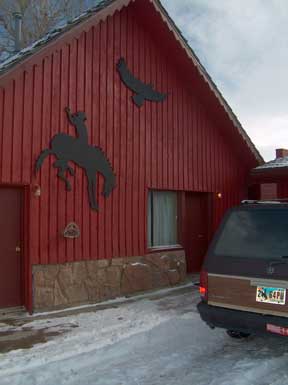 The National Eagle and the Wyoming Cowboy Co-exist at Room 13!
Exterior of Single Rooms





The Snowy Peaks are open to auto traffic from Memorial Day until the snow becomes too deep to negotiate the scenic byway by auto, generally on November. Snowmobilers enjoy the area in the winter.




Aspen Alley near Saratoga
Every February Saratoga hosts an ice fishing derby on Saratoga Lake with grand prizes in the thousands of dollars. This shot was taken in the early morning.





One of the most photographable areas in Wyoming, Aspen Alley is about 5 miles north of the road leading to Baggs, forty miles due south of Rawlings. Closed to all but snowmobiles in the winter.