The Plantagenet Connection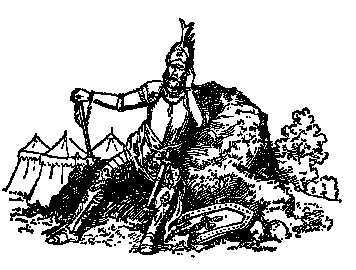 The Plantagenets (pronounced Plan-taj'-in-ette) were the medieval rulers of England. They are the kingpins in the more ancient links to ancient civilizations. Most of Europe's present ruling families link to this dynasty, as do the majority of American Presidents and current world leaders. Many famous people living today can trace their links to these families.

A UNIQUE JOURNAL FOR HISTORIANS AND GENEALOGISTS
History through Genealogy
Kenneth Harper Finton, Publisher and Editor
Click to mail editor: KHF333@AOL.com
Voice: 303-420-4888 Fax: 303-420-4845
Since 1993 The Plantagenet Connection has been
the premier journal for medieval genealogy
INFORMATION
Most people living today who are of European descent connect genetically to the Plantagenet ancestry. Whether one can "prove" this descent or not is another matter, but many subscribers believe they have found the proof of their connection. The Plantagenet Connection makes them feel 'connected', as they meet others who share the same interests in history that they have.
We are your link to genealogical and historical information. For those who need to reference ancient genealogies, we also publish the most accurate database of known ancestries available at this time. It is a three-volume ahnentafel composed of 45,000+ names with complete genealogical data and source information. It is called The Ancestry of Elizabeth of York. Elizabeth was the last Plantagenet queen of England, daughter of Edward IV. Her marriage Henry Tudor united the houses of York and Lancaster, bringing the War of Roses to a close and led to the establishment of the Tudor dynasty.
The Plantagenet Connection is published semi-annually in the Summer and the Winter by HT Communications, P.O. Box 1401; Arvada, Colorado 80001. It is printed and manufactured in the USA. Since 2002, one issue a year has been published that is twice as large as the biannual issues.

The international standard serials number is ISSN 1081-1621.

New subscriptions are $26.00 per year, or $14 per issue for single copies. Foreign Rates: $8 extra per year for delivery by airmail to Europe.. $12 extra to Australia and New Zealand. Canadian subscribers add $6 a year for air mail delivery.

Contributions are welcome. Writers please query for details. Submissions for written materials should be on in text only or rich text format. Complete MS are considered with two month reporting time. Bylines are given.